Irritable bowel syndrome (IBS) is a collection of symptoms that affect 5-10% of people worldwide. The hallmark signs of this condition are digestive system-related complaints, such as diarrhea or constipation.
IBS is a syndrome instead of a disease or disorder because it has no known cause. As such, there is no formal test to identify it. Doctors must rule out other potential causes before making an IBS diagnosis.
Unfortunately, many IBS treatments do not work for these and other reasons. Many people turn to natural remedies instead.
Irritable bowel syndrome (IBS) features symptoms like constipation and diarrhea. The most common way to improve IBS symptoms is diet and lifestyle change, though more severe symptoms may require medications like digestive enzymes.
Are you looking for natural ways to improve IBS symptoms? Revolution Gut Health specializes in testing for gut health conditions and providing guidance. Schedule a consultation with one of our gut health specialists to get started!
Disclaimer: The health information on this site is provided for general informational and education purposes only and is not a substitute for professional advice. Accordingly, before taking any actions based upon such information, we encourage you to consult with the appropriate professionals. The use or reliance of any information contained on this site is solely at your own discretion. Revolution Gut Health does not claim to heal, treat or cure any of the conditions mentioned.
What is Irritable Bowel Syndrome?
Irritable bowel syndrome (IBS) is a chronic medical condition that mainly affects the functionality of the large intestine. The symptoms of IBS can be very debilitating, and include abdominal pain, bloating, diarrhea, and constipation. IBS can have a major impact on quality of life, and is often associated with anxiety and depression.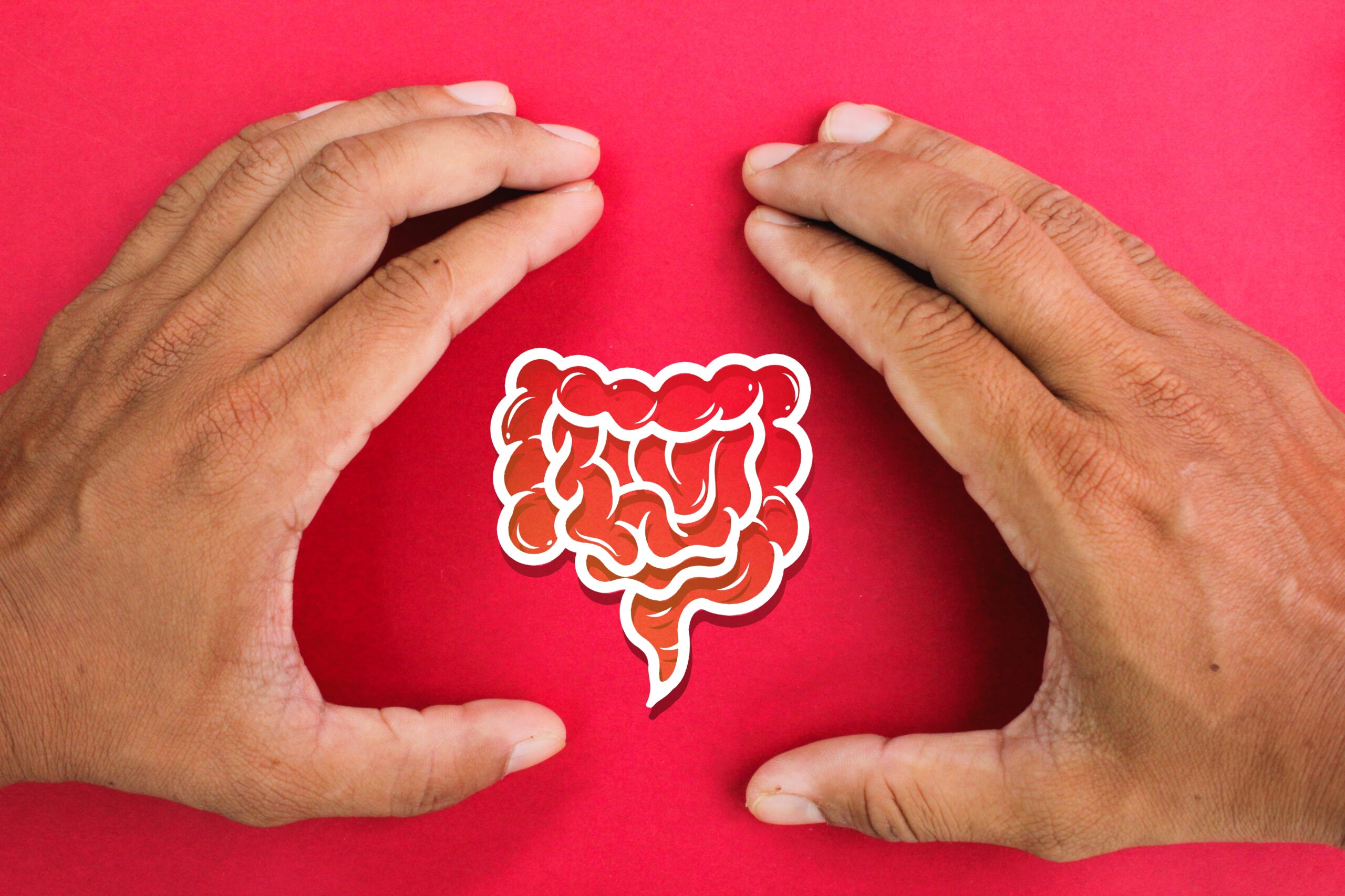 Irritable Bowel Syndrome Symptoms
Irritable bowel syndrome (IBS) symptoms impact the digestive system, which includes the stomach and small and large intestines. Symptoms may include, but are not limited to, the following:
Constipation
Alternating diarrhea and constipation
Gas
Bloating
Stomach pain
Stomach cramps
White mucus on stool
Incomplete evacuation
Fatigue
Nausea
Anxiety
Depression
Low quality of life
Some experts divide these symptoms into three or four categories. These four categories comprise the different types of IBS: constipation-dominant, diarrhea-dominant, mixed, and sometimes unclassified IBS.
IBS can also be defined as mild, moderate, or severe.
Have A Question?
Contact our team for a FREE discovery call.
Most IBS symptoms may be uncomfortable but do not constitute a medical emergency. However, some more severe signs of IBS may mean it is time to visit your doctor. These symptoms include:
Unintended weight loss
Rectal bleeding
Anemia (iron deficiency)
Unexplained vomiting
Having diarrhea in the middle of the night
Stomach pain that does not cease after passing gas or having a bowel movement
In extreme situations, these issues could be symptomatic of a more serious condition. For example, colon cancer may feature some of the above signs and symptoms.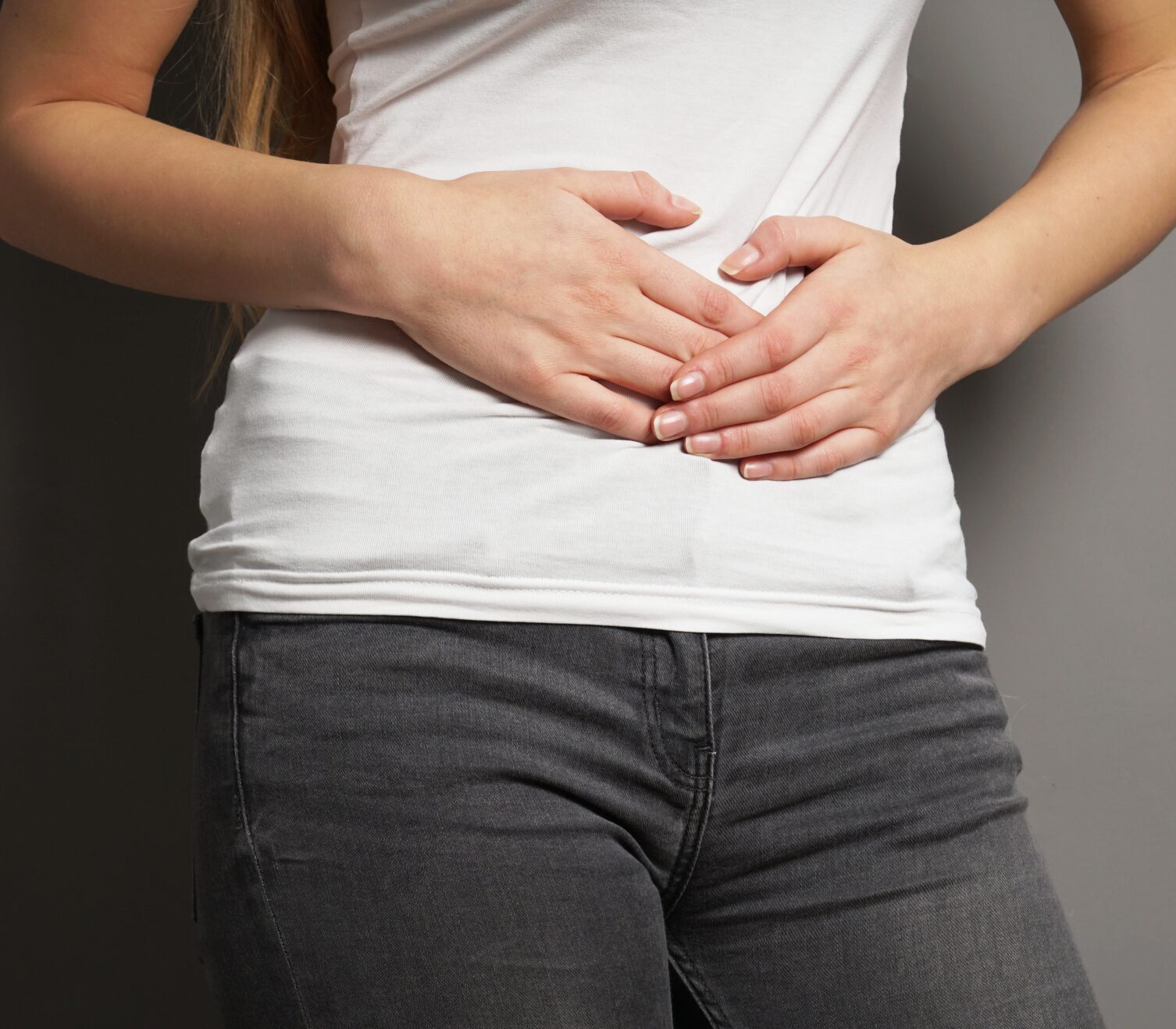 IBS Symptoms Women
2 in 3 people who suffer from IBS are women. In addition to being more common in people assigned female at birth, IBS also affects them differently. Women may be more likely to experience some symptoms than others.
For example, constipation-dominant IBS may be more common in females than diarrhea-dominant or mixed types. Further, women with periods report worsening symptoms before or during their time of the month.
Another difference in the way men and women experience IBS is regarding mental health. Multiple studies have linked female IBS to higher rates of anxiety and depression. However, it is difficult to say which came first: IBS or mental health issues.
Experts are not exactly sure why women experience IBS more often and different symptoms than men. One theory is that hormonal changes in the female body may increase the risk of IBS.
Evidence for this theory is that IBS rates in men and women level out when females reach age 70. Most women undergo menopause before this time, leading to fewer hormones that may cause or worsen IBS symptoms.
IBS Symptoms Men
Men experience IBS symptoms at lower rates than women. They also tend to experience symptoms of IBS differently than their female counterparts.
For example, men are more likely to have diarrhea-dominant IBS. They are also less likely to experience bloating as a symptom. In subjective reports, male IBS sufferers also report lower levels of stomach pain and fatigue.
Again, experts are not exactly sure why this difference occurs. One reason may be simple: females are more likely to seek treatment for their symptoms. So, theories about IBS in men may have less data to pull from.
Another reason could have to do with hormones. For example, maybe androgens act as preventative measures against IBS symptoms.
A final theory worth mentioning has to do with the gut-brain axis. The gut-brain axis is a bidirectional pathway allowing communication between nerves in the brain and gut. Researchers theorize that this connection means problems in the gut may cause issues in the brain and vice versa.
The gut-brain connection could explain why fewer men have IBS. As mentioned, women are more likely to report anxiety and depression with IBS. Women are also more likely to suffer from these mental health conditions in the first place.
Irritable Bowel Syndrome Treatment
The good news about IBS is that treatment can help.
IBS Natural Treatment
There are many natural treatments that can help to manage the symptoms. Herbal medicines such as ginger, turmeric, and lavender oil have all been shown to be effective in reducing symptoms of IBS. Probiotics are also an important part of these treatments, as they help to restore balance in the gut microbiota. In addition, lifestyle changes such as stress reduction, a healthy diet, and regular exercise can also help to improve symptoms.
Diet and Lifestyle Changes
Often, alleviating symptoms is as simple as making a few tweaks to diet and lifestyle habits. For instance, eating more fiber and reducing gluten consumption are common recommendations.
Another strategy is to go on an elimination diet. Elimination diets seek to identify foods that cause digestive distress or, as in this case, IBS triggers. One of these is the low-FODMAP diet.
FODMAP stands for fermentable oligosaccharides, disaccharides, monosaccharides, and polyols. These are types of short-chain carbohydrates. Some people may have trouble digesting them.
Lifestyle changes that may help with IBS symptoms include getting more exercise and physical activity, practicing stress reduction techniques, and getting the recommended amount of sleep.
Prebiotics and Probiotics
1 in 5 people with IBS do not respond to prescription medications. When this happens, natural remedies may help. People wanting to treat their symptoms naturally should talk to their doctor about prebiotic and probiotic supplements for IBS.
Some studies have found benefits of using one or the other for IBS symptoms. However, other researchers have reported that prebiotics and/or probiotics can worsen certain types of IBS when used in improper dosages.
Digestive Enzymes for IBS
Another natural remedy for IBS symptoms is digestive enzyme supplements. These supplements contain natural digestive enzymes responsible for breaking down food into nutrients our bodies can absorb.
Anecdotal evidence supports the benefits of digestive enzymes. Additionally, a few studies have investigated the effects of digestive enzymes on certain IBS symptoms with positive results.
The good thing about this treatment is that it is available over the counter. Some digestive enzymes also come in prescription strength. These may be ideal for people who benefit from digestive enzymes but need to take them in higher dosages.
Prescription Medication
Many people can eliminate or at least manage mild IBS symptoms with the above changes. However, moderate to severe cases of IBS may require more intensive treatment with medication.
The type of drug a doctor will prescribe depends on the predominant symptom. For example, diarrhea-dominant IBS may respond well to loperamide, rifaximin, eluxadoline, or alosetron.
Constipation-dominant IBS may only require over-the-counter fiber supplements or laxatives. Doctors may prescribe constipation drugs like lubiprostone, linaclotide, or plecanatide in more extreme cases.
Irritable Bowel Syndrome Detox
An IBS detox or detox diet aims to reduce stress on the digestive tract and  may help reduce some of the symptoms. People who want to try this diet should avoid the following foods:
Foods high in unhealthy fats: fried foods, rich sauces, or creamy desserts
Foods high in fiber and acid: lemons, limes, oranges, and grapefruits
Foods that contain artificial sugars: sorbitol, aspartame, saccharin, or sucralose
Foods high in added sugars: fruit cocktails, sodas, candy, and baked goods
Foods that contain dairy: milk, yogurt, butter, ice cream, and cheese
People undergoing an IBS detox should also limit fiber intake. In moderation, high-fiber foods like whole grains, cruciferous vegetables, and beans are healthy. However, too much fiber can slow down digestion, leading to gas and bloating.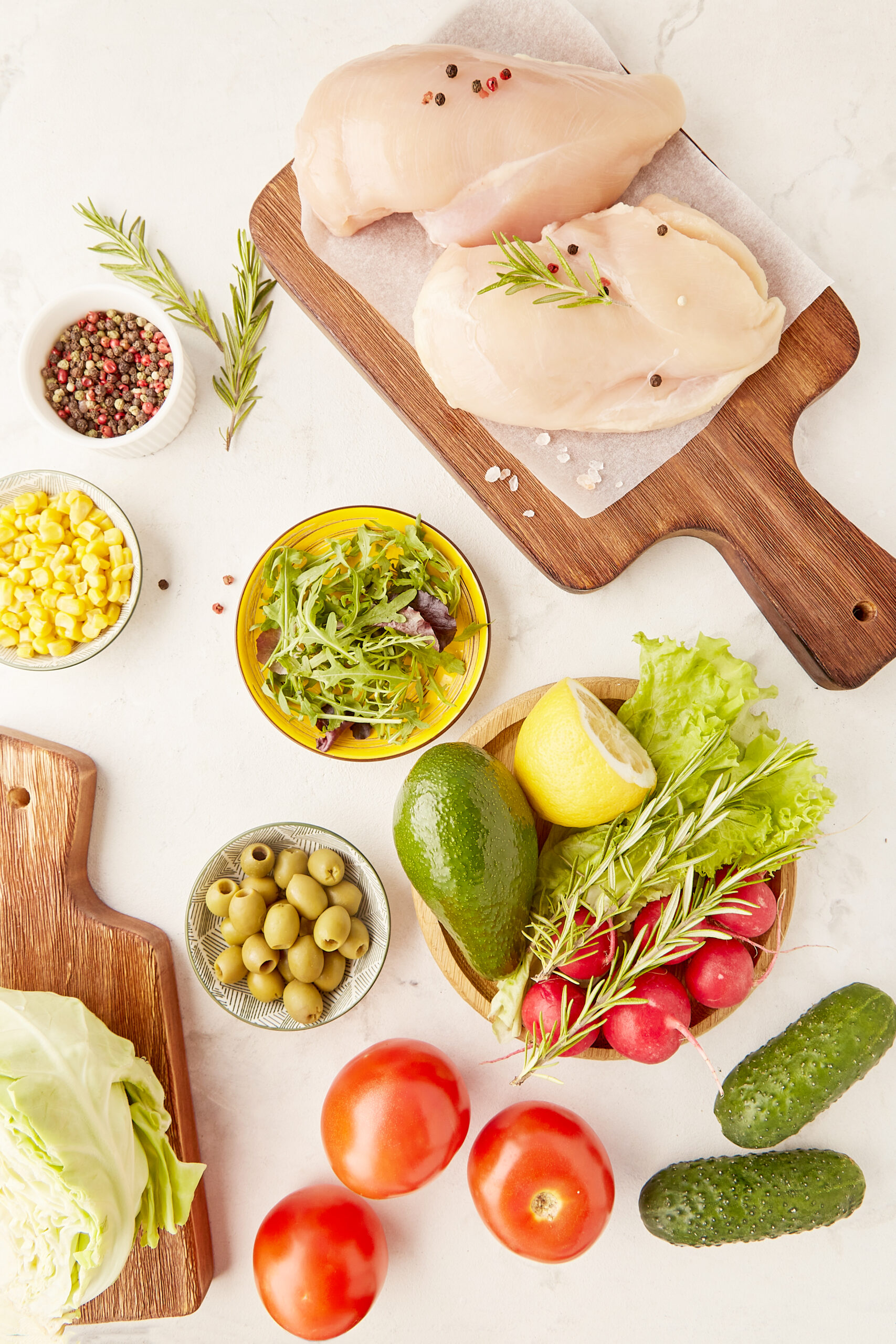 How to Reset the Digestive System and IBS
There are three main things to focus on for people who want to reset their digestive health.
Diet
First, focus on a whole-food diet. Whole foods are rich in beneficial nutrients and antioxidants to support health and immunity. A whole-food diet includes whole fruits and vegetables, whole grains, lean proteins, and healthy fats.
Hydration
As mentioned, whole foods are rich in fiber, which may exacerbate IBS. Drinking plenty of water can combat symptoms like constipation and bloating. Aim to drink half your body weight in ounces of water per day.
Exercise
Finally, exercise and physical activity can strengthen intestinal muscles. Strengthening these muscles may make it easier to have bowel movements and promote digestive system motility. To get this benefit, incorporate 30 minutes of exercise per day and, ideally, strength training sessions two days per week.
Living With Irritable Bowel Syndrome
Living with IBS does not have to feel impossible. Individuals can look to this guide for advice on lowering the risk of IBS symptoms.
Additionally, always remember that help is out there. Many people live with this condition and still experience a high quality of life. It begins with a diagnosis and the right treatment for your specific type of IBS.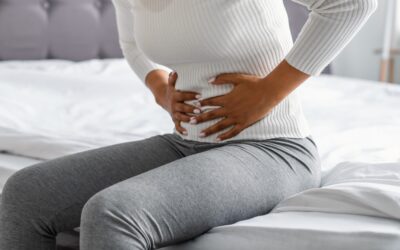 Inflammatory bowel diseases (IBDs) like IBS are the third-most common digestive diseases in the world, affecting an estimated 4.9 million people. Though less understood, another increasingly prevalent digestive condition is SIBO. SIBO can be...
read more
Unlock a healthier you today!
Take the first step towards a happier, healthier life with our FREE discovery call.